We've all been there, had a creative block. It's terrible. You feel no inspiration. Perhaps you have no motivation, or perhaps you want to create something but you're just not sure what. Either way it can be a paralyzing feeling. But not to worry! I've come up with 15 ways to get you out of that rut and get your creative juices flowing again!
Go for a Walk
Creative blocks can be terrible because many times you are stuck in your head. Sometimes it can be good to literally take a step outside and go for a walk. Going for a walk is a great way not only to clear your mind, but also to see new things. For me and for many artists, I'm sure, inspiration can often come from visual experiences. If you're sitting in your house, looking at the same four walls, you may not be taking full advantage of your ability to become inspired visually.
Get into Nature
Nature is another place that I personally draw a TON of inspiration from. And there are so many facets to nature and ways to experience nature that surely one of them can help you combat that creative block. Whether you are going for a hike or heading out to your garden, there is beauty in nature that is unrivaled. You just have to look for it. Sometimes I even find inspiration in the garden center. Seriously!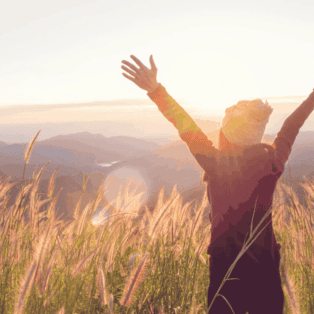 Read a Book
I personally read a lot of fantasy novels, but no matter what you're reading, literature has the ability to help you move through a creative block by transporting you to another place, another time. Perhaps the author's description of the setting may inspire you. Or it could be the characters or the plot. I also find words very stirring at times. There are times when I read a line, and I just have to paint it or write it or incorporate it into our home in some way. So if you're feeling a creative block coming on, curling up with a good book may be just the cure.
Watch a Movie
Watching a movie works as inspiration in much the same way as reading does, except that you also introduce that visual element. And the director's vision can also be inspiring and a good way to clear up a creative block as well. Also, it can just be relaxing to sit back and watch a good movie, and I am always more creative when I am relaxed.
Listen to Music
Music works for creativity in much the same way as literature or film. It can really transport you to a different time or place and help you work towards busting through that creative block. It's also a great way to bring you into a creative mood and help you focus and block out external distractions that can hinder creativity.
Peruse the Internet
There are so many ways to communicate ideas across the globe nowadays. It is truly astounding. From YouTube to Pinterest to blogs like Homebody Hall, people are sharing their love of creating every day. So even if you're not feeling creative, someone is! And although the projects may not be perfectly suited to your needs or style, they can often serve as a great jumping-off point.
Check out New Trends
Sometimes I get tired of something in my home or I'm just ready to mix it up or something is not working but I don't know what to do; I don't feel inspired.
Occasionally in those times, when I actually have the chance to go into town alone, I will stop by some high-end stores, like Pottery Barn. Now, I can hardly afford the accessories in there, much less the furniture, but that's not why I'm there. I'm there to soak up the new trends, see if they've thought of something I haven't. And I really like to think about how I can make some of the things they're selling… for so much less!
And if I have a specific problem around the house, like an organization issue or a storage issue, I will wander around stores like The Container Store or Home Depot to see if anything sparks any ideas for solutions.
Thrift Shopping
Now, I talked about this in depth in my Thrift Shopping post. If you haven't seen it, go check it out. This is seriously one of my favorite ways to bust through a creative block! So much fun!
New Supplies
Sometimes when I have a creative block, I head on down to the art supply store, and not just the chain stores, although those will usually work too. I love to find a good local art supply store and spend some time there, canvassing the isles, talking to the employees or perhaps the owners. I often find myself inspired by the supplies themselves and what I can do with them and by experimenting with new techniques and mediums.
Visit a Museum
Whether it's an art museum, a natural history museum, a history museum, the zoo, or the botanical gardens, there is a fountain of inspiration to be had, both visually and in learning new things. I love learning, and I think that it can be an awesome way to break down a creative block.
Spend Time with Family and Friends
Spending time having fun with your family and friends can be an awesome way to get through a creative block because it introduces new perspectives. I'm often amused and amazed by my children's perspectives in particular, which tends to spark ideas. I also love making things for my family and friends, so their interests and inspiration become mine.
Create without Expectations
At times, in order to conquer a creative block, we just need to work through it. Keep creating. But I find that it is helpful to do so without expectations. During a creative block, don't go into creating with expectations. Just allow yourself to do and see where the art takes you. This may mean doodling or just writing whatever comes to mind; it will just depend on your art form.
Take a Day Trip
Jumping in the car and heading off for a little road trip is another great way to see something new, learn something new, have a little fun, and get out of your head!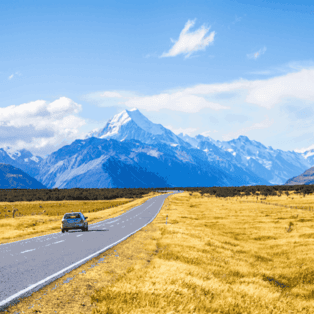 Creative Prompts or Challenges
Creative prompts or challenges can be helpful because sometimes all you need is a suggestion to get you moving. And that movement can have a snowball effect, rolling you right out of your creative block! DrawingPrompt.com has an awesome art prompt idea generator! Give it a shot!
Self Care
I personally find that my creativity really wanes when I'm tired or stressed. So sometimes the best thing you can do for yourself is practice some self care. Take a nap, eat a good, healthy meal, take a long hot shower or bath. Really focus on nourishing your body and making sure that you are in good shape!
Go Forth and Create!
Try these 15 Creative Block Busters and banish that creative block so that you can quickly get back to creating your best work yet!
As always, check out my updates on Facebook and Instagram and feel free to peruse Homebody Hall for more ideas on how to make your house a home, on a budget! Happy creating!
Want to remember all of these Creative Block Busters? Be sure to pin these tips to your favorite Pinterest board!